Urgent Need To Pray For Ecuador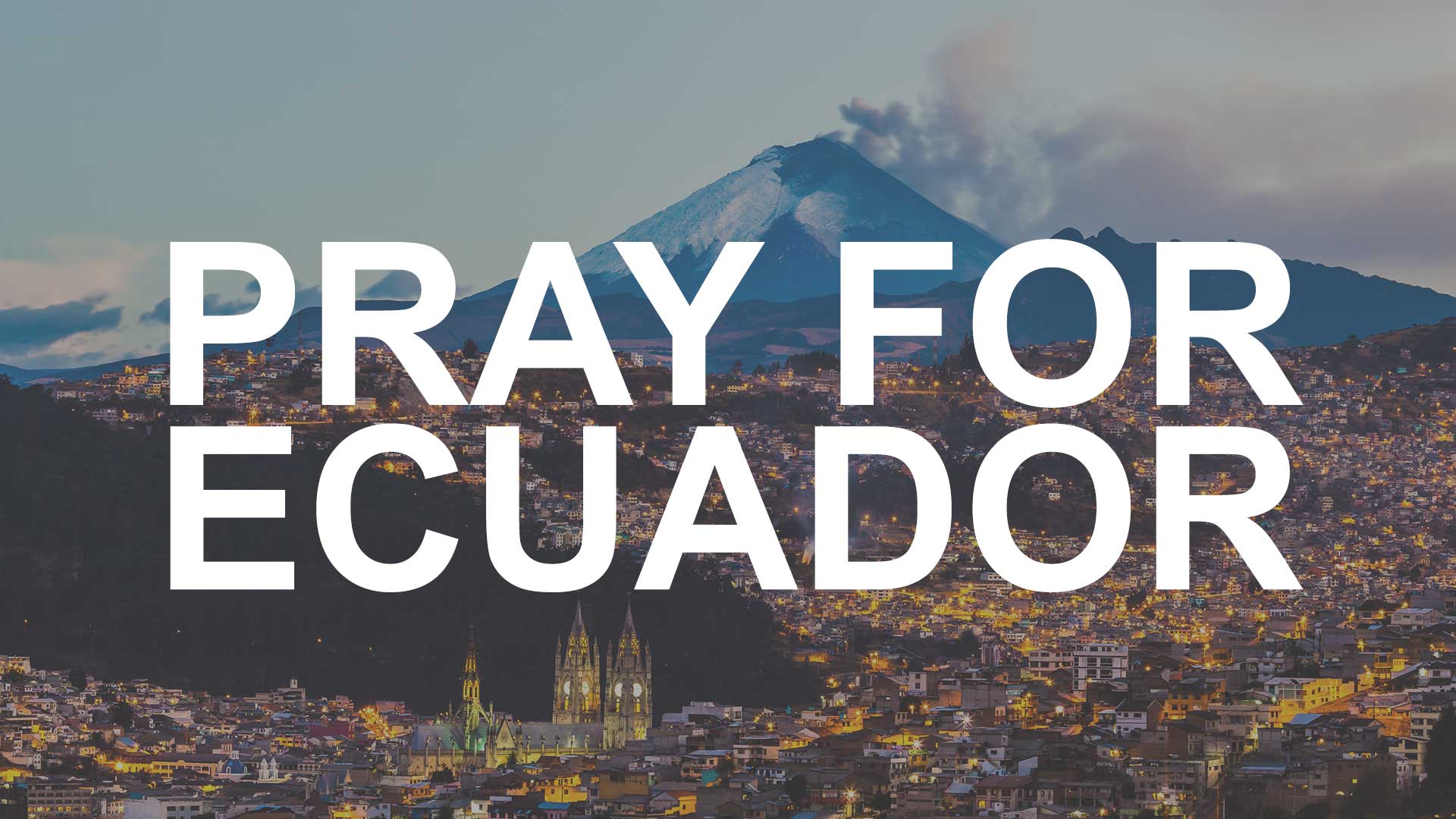 Update 7:12AM (EST) 10/14/19 from Patti Sue:
"My Dear Friends,
The leadership of Ecuador and the Indigenous Leadership came to an agreement around 00:45 this morning and the riots are over. The clean up has begun but their will be a time of healing for Ecuador. Please continue to pray for the people of Ecuador and for all the needed systems to come back into place. God is good and he answers the prayers of the faithful. Blessings and see some of you soon."
We've been asked to pray for Ecuador by Patti Sue Arnold, who runs Casa de Fe, a Children's Home in Shell, Ecuador. Here's the message I received from Patti Sue on Thursday night. 
"There is a lot of civil unrest in Ecuador right now. The president has stop the subsidizing of gas and diesel which the government has been doing for the last 40 years. The prices are really not going up much but due to a lot of propaganda the country is in an uproar. The transportation unions are rioting and of course anyone else who wants to jump on the band wagon. They are blocking roads and lighting fires. The larger cities are getting it worse than us. Shell is safe but cut off from everything due to the road blocks. Schools are closed. Please pray for a quick and safe resolution to the issues."
You can see a video of some of the riots happening below. 
Update 9:10PM (EST) 10/6/19 from Patti Sue: "They just announced school closures again tomorrow. Strikes are scheduled to resume at midnight tonight. Please pray for a quick resolution to the issues. This is a very emotional time for the Ecuadorian people. We are supposed to have 2 groups coming in this week one on Wednesday and another on Friday. Please join us in fervent prayer."
About Justin Boothby
Founder
Justin is a lifelong student who loves to travel, film, write, design websites, and life coach. Most importantly he loves to Pastor in all different kinds of ministry settings. He's also an avid pizza lover, metalcore listener, and shot glass collector.